Digital Content
Access Video - Just for Kids!
Stream many favorite children's programs and PBS favorites, such as Sesame Street, The Electric Company, Arthur, Reading Rainbow, and much, much more!
View Resource
A collection of thousands of videos, including award-wining documentaries, how-to programs, performances, and more.
View Resource
A growing collection of digital comics and graphic novels for all ages and interests. Use your Boone County Public Library card to access.
View Resource
View Resource
View Resource
Gale Virtual Reference Library
Full-text resources on business, education, history, and more.
View Resource
Kentucky Libraries Unbound
The KLU consortium provides access to e-books, audiobooks, and magazines for 110 public libraries across the state.
View Resource
KY Libraries Unbound - Libby
View Resource
More Details
View Resource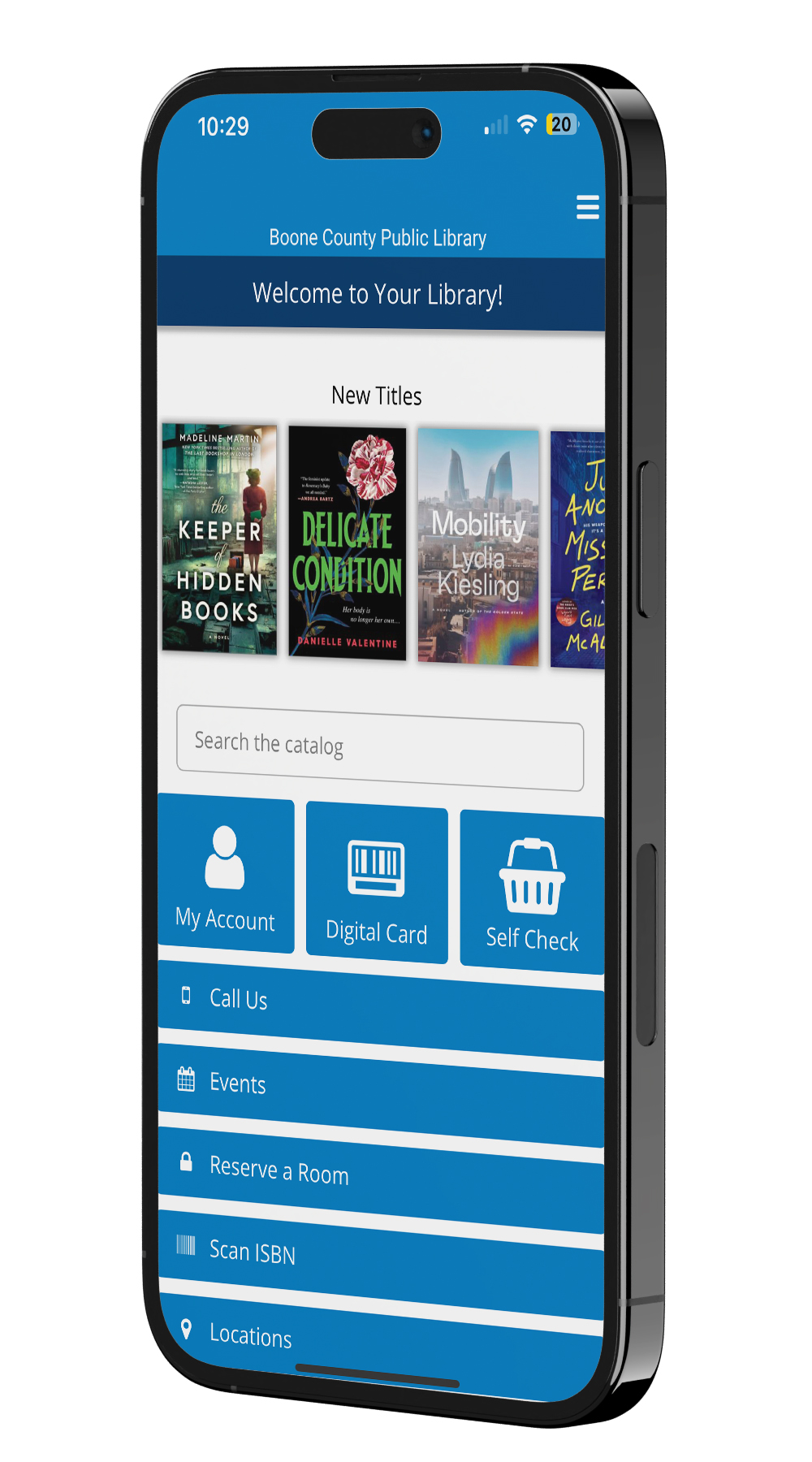 Look for our new mobile app in the Apple App Store and Google Play!
What you can do with it:
Search the collection.
Manage multiple accounts, checkouts, and holds.
Self-checkout with your digital card and phone camera.
Register for events at the Library.
NOTE: If you register for events by desktop browser and do not include your library account number (which isn't required) then these events will not display in the app.
Don't Have a Library Card?
Temporary Cards offer quick access to digital resources. They expire after 6 months but give you time to apply for a full-access Library Card.